Loving God, Loving Our Neighbors, Transforming Our Community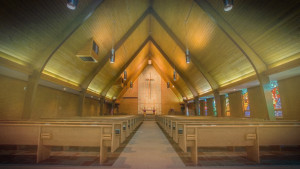 WORSHIP AT GRACE
SUNDAY WORSHIP @ 9:30 AM SMALL GROUPS @ 11:00 AM
If you're looking for a warm community where you can worship and meet Jesus through singing, hearing God's Word taught, and connecting with others, we'd love to invite you to experience Grace Church. After our 9:30am service, we connect in smaller communities that are for all ages.
CURRENT SERMON SERIES
When in Doubt
"Whether your faith is that there is a God or that there is not a God, if you don't have any doubts, you are either kidding yourself or asleep. Doubts are the ants in the pants of faith. They keep it awake and moving." —Dietrich Bonhoeffer
What if doubt is a friend, not a foe?
In this series, we will be exploring two kinds of doubt, which Dietrich Bonhoeffer calls "head doubt" and "stomach doubt." The first kind of doubt is intellectual and conceptual—it has to do with those big questions we have about faith.
The second kind, "stomach doubt," is the doubt that strikes us when our knowledge of God doesn't match up to our experience of Him. What happens when God does something we do not—and, ultimately, cannot—understand?
We'll be all over the Bible—from the Old Testament through the New—to discover how we can navigate our doubt instead of pretending it's not there. What we'll find is that noticing our doubt and befriending it is the path to a deeper experience with Jesus.
GET CONNECTED
Take Grace Church With You
Connect with us on our social platforms. Stay in tuned with our latest Facebook posts, Twitter feed and listen to our
sermons
online. To see what we're up to on a regular basis, check out our
Church Calendar
. If you're a
child or a teen
, we've got a lot to offer! Register for our fun and free
Youth Programs
here! You can also
Contact Us
– we love to hear from you!

© Grace United Methodist Church