Meet the Pastor and the Grace Church Team



Our leadership team recognizes the authority of God, and realizes that we are shepherds who serve under the Chief Shepherd, Jesus Christ. We desire to devote ourselves to prayer and to the ministry of the Word. Our passion and goal is to equip the believers for the work of the ministry until we all attain maturity in the fullness of Christ.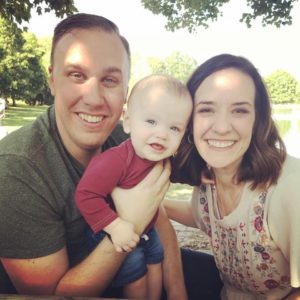 Kyle Tennant, Lead Pastor
Kyle and his wife, Stephanie, have been serving Grace Church since July of 2015. Kyle was born and raised in Trumbull County, and has roots at Grace Church going back four generations. They, along with their son Jack, are thankful for the opportunity to serve in Warren.
Kyle has a B.A. in Biblical Studies from Moody Bible Institute and an M.A. in Christian Formation and Ministry from Wheaton College. He's passionate about preaching God's Word, leading God's people, and making disciples of Jesus for the transformation of the world.
Kyle is the author of Unfriend Yourself: Three Days to Detox, Discern, and Decide about Social Media (Moody: 2012) and occasionally blogs at kyletennant.com.
Ministry Staff
Rev. Ken Kubichek, Visitation Pastor
Lindsay Goossens, Tuesday Night Youth Director and Outreach Director
Art & Pam Cooper, Director of Worship Ministries & Choir Directors.
Support Staff
Cindy Powell, Office Manager
Don Vargas, Custodian
Sharilene Drescher, Pianist
Shirley Frazier, Food Pantry Director
Debbie Rogers, Sunday Morning Youth Director
Dan Drescher, Administrative Board
Linda Kissinger, Staff-Parish Relations
Ross Williams, Finance Director
Katie Hamrick, Trustees Director
Mary Fuller, Missions Director