Loving God, Loving Our Neighbors, Transforming Our Community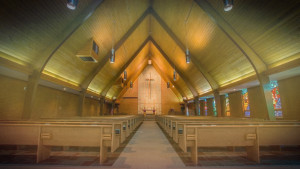 WORSHIP AT GRACE
SUNDAY WORSHIP @ 9:30 AM SMALL GROUPS @ 11:00 AM
If you're looking for a warm community where you can worship and meet Jesus through singing, hearing God's Word taught, and connecting with others, we'd love to invite you to experience Grace Church. After our 9:30am service, we connect in smaller communities that are for all ages.
CURRENT SERMON SERIES
King of Hearts: Book of 1 Samuel
The books of 1 and 2 Samuel are like the wild, wild west of the Bible—they are filled with plot twists, palace intrigue, and some of the strangest passages you'll ever read in the Bible.
In the book, we see the Lord chasing after His people's hearts, even after they outright reject Him and His Kingship. Through Hannah, Samuel, Saul, and David we are offered opportunities to stop and reflect on what resides in our own hearts—and to see the Lord competing for our affection.
Above all, the book invites us to look forward with hope and expectation to the coming of King Jesus—who is God's own heart—who will establish His Kingdom to bless the nations.
GET CONNECTED
Take Grace Church With You
Connect with us on our social platforms. Stay in tuned with our latest Facebook posts, Twitter feed and listen to our
sermons
online. To see what we're up to on a regular basis, check out our
Church Calendar
. If you're a
child or a teen
, we've got a lot to offer! Register for our fun and free
Youth Programs
here! You can also
Contact Us
– we love to hear from you!

© Grace United Methodist Church