Loving God, Loving Our Neighbors, Transforming Our Community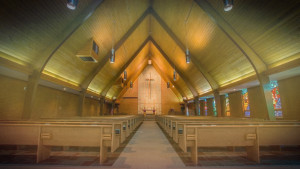 WORSHIP AT GRACE
SUNDAY WORSHIP @ 9:30 AM SMALL GROUPS @ 11:00 AM
If you're looking for a warm community where you can worship and meet Jesus through singing, hearing God's Word taught, and connecting with others, we'd love to invite you to experience Grace Church. After our 9:30am service, we connect in smaller communities that are for all ages.
CURRENT SERMON SERIES
In All Her Glory.
For about six months, Pastor Kyle has been planning to preach on women's leadership in the Bible—tackling some of the most difficult passages in the Old and New Testaments to point to the radical freedom women are given to lead in the movement founded by Jesus.
At the end of October, some corners the internet exploded after a well-known male pastor said some things about a well-known female Bible teacher. The comments were distressing to say the least.
Somehow those comments serendipitously—providentially—make this series all the more timely.
Jesus founded a movement, not an institution. When we see the church as an institution to protect instead of a movement to multiply, we end up drawing lines that Jesus and Paul never drew, because they knew that the Jesus movement needs fathers -and- mothers.
We'll be working through this series throughout November. For some, it will be disturbing; for others, refreshing. Our hope is that we can come to the text together and walk away more unified despite our differences.
GET CONNECTED
Take Grace Church With You
Connect with us on our social platforms. Stay in tuned with our latest Facebook posts, Twitter feed and listen to our
sermons
online. To see what we're up to on a regular basis, check out our
Church Calendar
. If you're a
child or a teen
, we've got a lot to offer! Register for our fun and free
Youth Programs
here! You can also
Contact Us
– we love to hear from you!

© Grace United Methodist Church