Listen to Sermons of Grace Church
At Grace Church, we're committed to embedding the Bible into just about everything we do. God's Word plays a central role in our public worship gatherings because we believe that when God's Word is explained, God's voice is heard.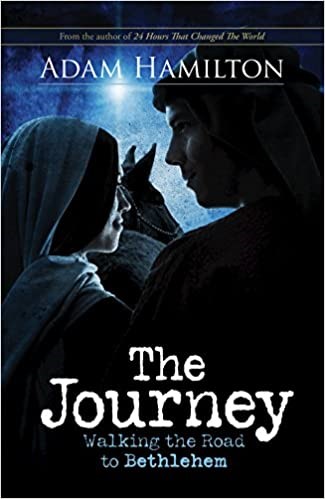 Current Sermon Series
Dec. 6 – Joseph of Bethlehem: A Righteous Commitment
Dec. 13 – Mary's Visit to Elizabeth: The Blessed Visit
Dec. 20 – From Nazareth to Bethlehem: The Journey of a Lifetime
Dec. 24 – The Manger: The Fulfillment of Hope
Past Sermons Series
Click on a sermon series image below to start listening!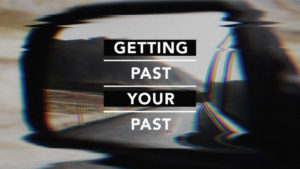 Getting Past Your Past
This April and May, we're discussing the truth that "what we do not transform, we will transmit." Learn what scripture says about our past, why healing is needed, and how Jesus plans to help us do just that.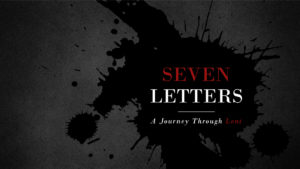 Seven Letters: Book of Revelation
This February and March, learn about the weirdest book in the Bible, the one everyone wants to know more about, but rarely is covered in church: Revelation. We'll answer why John had a vision, what all the crazy dragons and beasts are all about, what will happen when Jesus returns, and who the letters to the seven churches are for and why they needed this message so badly.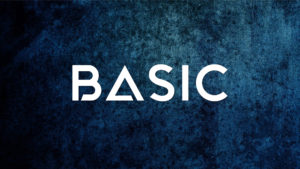 Basic: Three Types of Relationship You Need to Follow Jesus
This January, learn about UP, IN, and OUT relationships – what they are, why they are important, and how they will help you have balance as you live out being a disciple of Jesus in your every day life.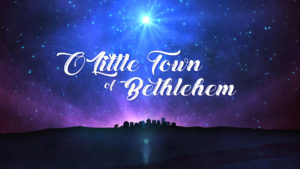 O Little Town of Bethlethem: The Book of Ruth
This Christmas, learn about the story of Ruth, a bold and strong woman who made a sacrifice in the death of her husband to care for her mother-in-law and return to their homeland of Bethlehem, where Ruth would eventually become an ancestor of Jesus, our Savior. Through Ruth, we'll learn how to be more honest with God about our emotions when we encounter difficulties in life, and learn that Christmas is about so much more than yuletide carols and eggnog.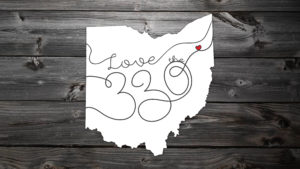 Love the 330
This August, discover what our city means to the Lord and what it means to Him that we have hearts to care for it.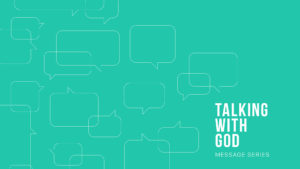 Talking with God: The Prayer Series
This July, learn four prayer techniques that will help you deepen your friendship with God by asking God how he wants you to pray for the things in your life and in the world that weigh on your heart. Discover the power of prayer and why you need it now more than ever.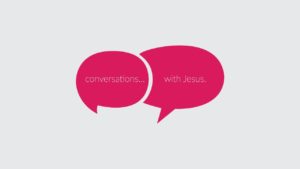 The Gospel of John Season 3: Conversations with Jesus
This May, take a closer look at the conversations Jesus had with various types of people in the Bible and discover what it means to be called by him into new life after your failures, suffering, and misunderstandings of him.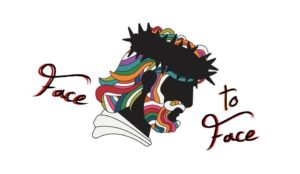 Face to Face: What is Heaven like?
We continue our series on heaven, Face to Face, through November. In this series, we're asking and answering a lot of questions.
What is heaven like? What will we do there? What's so great about heaven that we would live our lives differently to get there?
Heaven is one of the Bible's most vital teachings, but too often we settle for answers from elsewhere. In this series, we unpack the miracle of heaven and why it will satisfy our souls forever—that, in seeing Jesus face to face, we will be finally at home with Him forever.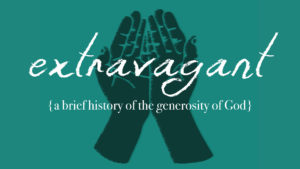 Extravagant:
A Brief History of the Generosity of God
We continue Extravagant through October. In this series, we're discovering the generosity of God, which reaches its heights Jesus's self-giving. As Paul writes in 2 Corinthians 8:9, "You know the generous grace of our Lord Jesus Christ. Though he was rich, yet for your sakes he became poor, so that by his poverty he could make you rich." By the grace of Jesus we are rich, not in money, but in the love and affection of God. Inspired by God's generosity, we seek to be generous ourselves by learning to walk the same generous road Jesus did!