Youth Ministries at Grace Church
A safe place for youth to belong and have fun



We truly believe our children's ministries will change the lives of your kids by bringing them a greater sense of hope and joy, and by being a part of a community of friends and adults that strive to be more like Jesus together. Jesus said that all must enter the Kingdom of Heaven with hearts like that of children. In their innocence and excitement for life, we pray that your children would discover at Grace Church how much Jesus loves them and that He has a beautiful plan for their lives, even through the hardships.
All programs take place in our Education Wing and Fellowship Hall. Our staff volunteers are qualified, background-checked individuals, many current or retired school teachers! Click on a program below to learn more or to register your child!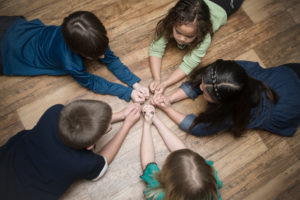 Sunday School
SUNDAY MORNINGS
DURING WORSHIP @ 9:30 am
INFANTS to 6th GRADE
Located on the north side of the building, in the hallway of the Main Office, our nursery is located near the sanctuary entrance so that you can leave worship and tend to the needs of your child at any time. Our nursery is staffed by a trained and background-checked, trusted adult, so that you can be in worship even though you have a young one to care for.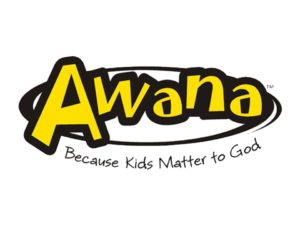 Awana
TUESDAY NIGHTS
ALTERNATING 1st + 3rd WEEKS @ 5:30 pm
AGES 3 to 12th GRADES
Awana provides a safe place for kids to explore questions

related

to faith, the Bible, and Jesus in a way that is fun and rewarding. A night at Awana means free dinner, games, worship, and small group Bible studies. Youth earn stickers for the Prize Room when they participate in our fun theme nights, bring friends, and help others. Awana youth smile a lot and form strong friendships here at Grace Church.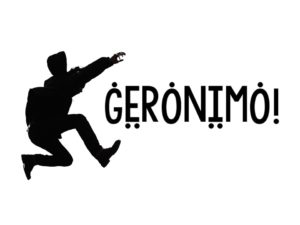 Geronimo!
TUESDAY NIGHTS
ALTERNATING 2nd + 4th WEEKS @ 5:30 pm
AGES 3 to 12th GRADES
This resiliency program is designed to help any youth achieve their full potential and have a successful future. Written by our youth director, Geronimo! is exclusive to Grace Church and teaches youth skills used in all careers, providing them with tools to overcome life's difficulties. This is accomplished through fun, interactive sessions in creative arts, teambuilding, and academic tutoring. This is the community you've been waiting for!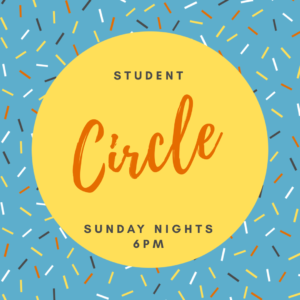 Student Circle
SUNDAY EVENINGS
@ 6 pm
6th – 12th GRADES
The Student Circle is a place for students from both our church campuses – Grace Church and Regeneration – to learn how to live like Jesus in a family environment. We eat together, have fun, study a Bible passage, and pray for one another. The Student Circle meets in homes. For more information, contact our office at 330.395. 5231.
Journey On Camp
EVERY SUMMER, ONE WEEK
@ 5:30 – 8 pm
AGES 3 to 12th GRADES
Stay tuned for more information coming in Spring 2019!