About All of Us at Grace Church

Living in Grace. Extending Grace.
At Grace Church, our mission is to love God, love our neighbors, and transform our community because we believe that Jesus is a King who loves us and has a home prepared for us. Our job is to help people experience the culture of heaven on earth by loving others and meeting people's needs through our ministries. Here is a little bit about our church, so you can feel welcome here.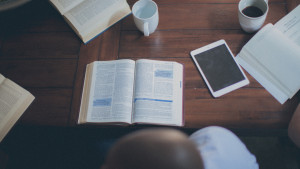 Equipping Followers of Jesus
Our aim is authenticity. We don't stalk, door knock, say weird cliches, stare creepily, or guilt-trip with baked goods. Our invitation is open (without pressure) and our equipping is Biblical (with reason and wisdom). People at Grace Church are on lifelong journeys with Christ that are transforming them to be better versions of themselves. This is done by the Holy Spirit through worship, studying the Bible, serving others, and developing a prayer life. The point of all this? It's twofold – as individuals: fulfillment, peace, joy, love; as a community: hope for revival in homes, cities, nations, that the world would be more like heaven….NOW.
"The start to a better world is our belief that it is possible" – Kobi Yamada
Living the Wesleyan Way
Grace Church is affiliated with Global Methodist Church, which means we often refer back to the wisdom and leadership of the founder of Methodism, John Wesley. Affiliation with this denomination is still important to us because Wesley's unique story about coming to know Jesus is an example for Christians today.
Wesley claims that when he surrendered his life to Christ and prayed, he felt a "strange warming of the heart," and was a changed man. This change led him to ride by horseback 250,000 miles to spread the Gospel in Europe and America, creating a movement of people that grew from four to 132,000 before his death in 1791. He is an example of a disciple after Christ's time who took seriously the mission of sharing the message of God's grace to others, and we at Grace Church are honored to be a part of a tradition that strives to do the same in our world today.